Meld piraterij NU!
Uw rapport wordt vertrouwelijk behandeld.
1 op 4 softwarepakketten in Nederland heeft geen geldige licentie. Word deel van de oplossing.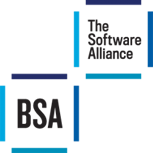 Softwarepiraterij is het kopiëren of distribueren van auteursrechtelijk beschermde software zonder toestemming.
Dit kan via het kopiëren, downloaden, delen, verkopen of installeren van meerdere kopies op computers voor persoonlijk of professioneel gebruik. Het is illegaal, verhoogt veiligheidsrisico's en resulteert in economische schade zoals het verlies van jobs en belastingsinkomsten.
Vaak gestelde vragen
---